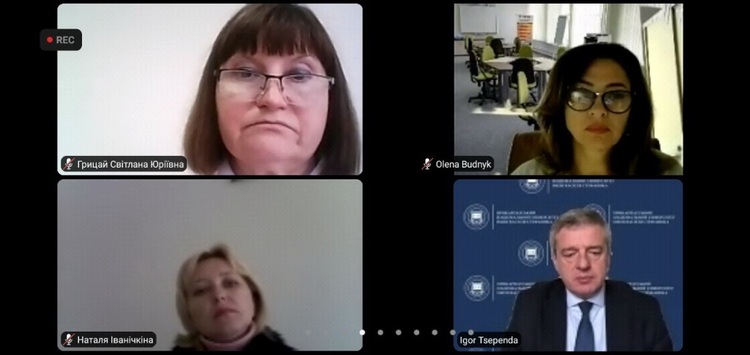 The Rector of Vasyl Stefanyk Precarpathian National University Ihor Tsependa made a speech at the round-table meeting dedicated to digital transformations in education and society. This cluster event took place online and was organized by the National Office Erasmus+ Ukraine (EU-funded Project).
The Rector of the university stated that since 2015 Vasyl Stefanyk Precarpathian National University had implemented five projects of developing the potential of higher education: GameHub; ITE-VET; GeSt; MoPED; MultiEd. All these projects contributed to the launch of modern laboratories equipped with computers and multi-media devices, classes, centers that were used both for offline and online teaching.
Within these projects the teachers of the university participated in numerous training sessions and master classes concerning the development of distant courses with the help of effective and modern online methods and techniques. All the updated and developed disciplines were downloaded onto the platforms Moodle and Google Classroom.
According to the Rector, "It is the project activity that made the transition to distant teaching much easier at the university during the pandemic".
REFERENCE. MoPED project: 1) The models of the standard of digital competence of the teacher of a higher educational establishment and the teacher of a secondary school were built on the basis of the carried out research. 2) Training sessions for teachers of secondary schools concerning the usage of various modern online methods, techniques and tools while teaching STEAM disciplines were developed and introduced. During the implementation of the project more than 500 school teachers (and their number is constantly increasing) successfully participated in such training sessions at six centers created within this project. The skills and knowledge turned out to be very useful during the transition to online teaching.