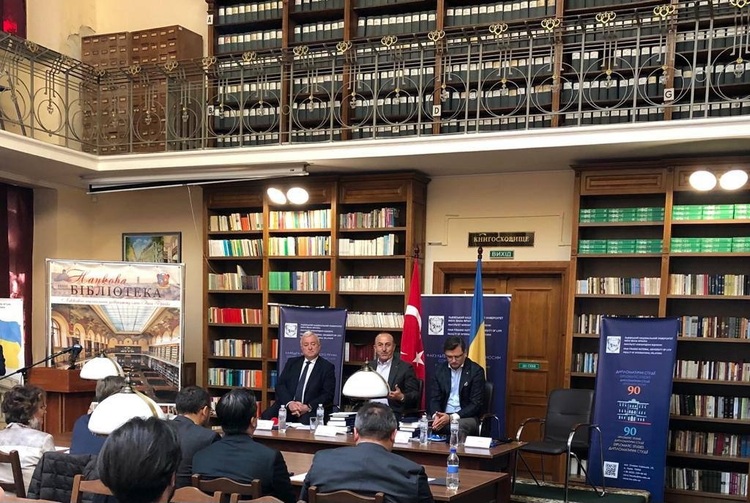 At the invitation of colleagues from Ivan Franko National University of Lviv, Ihor Tsependa, the Rector of Vasyl Stefanyk Precarpathian National University, addressed the international conference "Diplomacy Unites: New Perspectives of Common Traditions" with the participation of the Ministers of Foreign Affairs of Ukraine, Dmytro Kuleba, and the Republic of Turkey, Mevlüt Çavuşoğlu.
Ihor Tsependa focused the participants' attention on the issue of scientific diplomacy during the second discussion of the conference called "International Studies in the Post-Truth Era: Arming the World with Knowledge". It can be defined as the ability of science to act as a "soft power" in foreign policy. The use of science in this sense is widely practised in many countries, where science is well-developed, and therefore serves the interests of foreign policy.
The Ministry of Foreign Affairs of Ukraine pays special attention to the need to establish interpersonal communication in bilateral and multilateral international relations of Ukraine, and recently we have witnessed the role of scientific diplomacy in this context. This is a good basis for us to forge our relationships, both scientific and interpersonal. The Rector of Vasyl Stefanyk Precarpathian National University emphasized: "It is on them that long-term, strong international relations are built".
According to him, educators and scientists are the ones who represent scientific achievements to the world and they are the ambassadors for education and science.