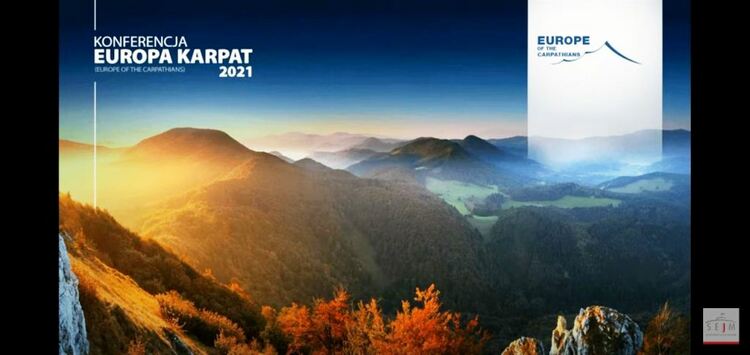 On February 28, during the conference of Carpathian parliamentary group "Europe of the Carpathians" rector of Vasyl Stefanyk Precarpathian University Ihor Tsependa spoke about the construction process of the Ukraine-Poland International Academic Youth Exchange Center in Mykulychyn.
Currently, active negotiations with Polish partners are held concerning their financial participation in purchasing modern IT equipment to implement the first task of the center.
The photo report from the building site is offered in the section "ISC News".
According to the idea of Precarpathian and Warsaw universities, the activities of the ISC will be aimed at partnership development and cooperation of students, representatives of extracurricular activities and volunteer movements of the youth of Ukraine, Poland and other European countries.
The concept of the ISC, offered by Precarpathian National University, is based on the experience of international youth centers in Germany, France and Poland, but introduces new elements that distinguish it from the above mentioned Youth Centers. The village of Mykulychyn is best suited for the implementation of this plan, because it was also formed on a multicultural border – on the borders of countries, peoples, cultures, religions and languages.
The concept preserves the tradition of a discussion club, which will create a platform for communication between young people from different countries in order to reflect on the past and to form a common vision of the future.
The first element, which has not yet been implemented in other centers, is the creation of a modern IT-Hub. Its purpose is to form a platform for computer simulations in management decision-making for young leaders. Such programs have long been developed in the United States and the European Union and have been successfully used to shape the thinking of managers at various levels in management preparation.
The second element is a unique platform for the development of scientific and innovative practical (start-ups) cooperation, for discussions, seminars, conferences.
The third element is joint mountain travel in the Carpathians, which should integrate and bring together young people from different countries in extreme conditions. This element will be facilitated by the International Scientific Center "Observatory".
The mentioned directions of the Center's function will allow the formation of a powerful pro-Ukrainian lobby, first of all, among the countries of the European Union, as well as among the countries of the world. In addition, today the initiators of the project – Vasyl Stefanyk Precarpathian National University and Warsaw University are aware that the tasks and capacity of the International Academic Youth Exchange Center are far beyond their scope. That is, in the near future this center will become the Center for Integration of the Youth of the EU and post-Soviet countries. This will allow Ukraine to form its positive image and lobby of Ukraine not only within the EU.